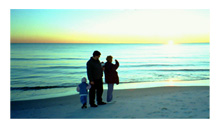 Nof-Yam Project in Zichron Ya'acov


Nof-Yam Project is located in the pastoral beautiful Village of Zichron Ya'acov.

Zichron Ya'acov is an ancient and authentic Village, established back at 1882, on the Mount of Carmel with a panoramic sea view to the beautiful beaches of the Mediterranean Sea. This historic Village enjoys a fresh mountain's air and a magnificent panorama.

Zichron-Ya'acov is just a 20 minutes drive from the City of Haifa and 40 minutes away from Tel Aviv. A great place 'just in the middle'… Close to the Village there are some commercial, entertainment, as well as, high-tech industrial centers.

The Village has around 17,000 inhabitants and it community is a colorful one.

Over the last decades, Zichron Ya'acov had expanded while many families, mainly from the congested central country had elected to place their home at the Village. The found here an advanced educational system, along with the entire essential systems such as banks, shops, supermarkets, restaurants; coffee shops, galleries and many more.

The main street of the Village had been resorted and one can found some colorful coffee shops, good restaurants and local art-shops what gives a European flavor to our Village.

With Nof-Yam Project you can find six apartments of high standards, located near to the Village Center with private houses around and along the street, while each and every apartment has its own marvelous sea-view.

Nof-Yam Project provides a quality construction level while every customer is free to select the flooring, as well as the other accessories and take place with the internal design of his apartment.